Benefits of Chiropractic
Chiropractic is a holistic medical profession that is often concerned with the evaluation, diagnosis and treatment of musculoskeletal conditions which often heavily relates to the spine. Special consideration is directed to the orthopaedic and neurological components of the physical examination, incorporating direct assessment of articular soft tissues and joint play in order to determine whether the patient is a candidate for manual therapies. It's a complementary and alternative medicine that involves manual therapies including spinal adjustments/mobilisations, massage, trigger point therapy, acupuncture, traction, activator and many options.
Most common complaints presenting to chiropractors include:
a) Just over 50% of spinal complaints
b) Almost 20% extremity complaints
c) 12% are headaches or facial pain
The benefits of chiropractic are huge and has led to becoming one of Australia's leading health care practitioners.

The benefits of chiropractic include:
a) Encouraging your body to treat itself naturally
b) Improve spinal motion and improve your body's physical function
c) Treat or prevent the reoccurrence of a certain injury
d) It is used in the treatment of many conditions throughout the population from infants to the elderly
e) Has proven to improve and cure the intensity and frequency of headaches
f) It can be used to improve your sleep cycle as it will make you more focussed as you don't have to worry about your spinal pain
g) It can boost your immunity. When the spines misaligned, this can be affected.
h) Improving your balance and physical wellbeing. Keeping your spine healthy and durable prevents instability of the spine resulting in an injury
i) Can reduce digestive problems. Frequent sessions have been associated with reducing symptoms
Chiropractic is a health care profession that is increasing year by year in its patient base. Many patients are seeing the profound benefits of chiropractic and are seeking chiropractic as their preferred means of treatment.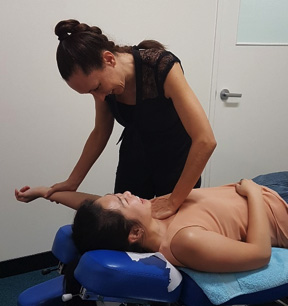 To hear more about the benefits of chiropractic you can speak to our trained and experienced chiropractors at Lakeside Chiropractic. They're more than happy to provide you with as much information as they can and treat your condition fast to get you back operating as normal. Lakeside Chiropractic is located north to Perth's city centre and has patients from all over Perth including, Balcatta, Ellenbrook, Yokine, Hilary's, Alkimos, Wembley Downs and Craigie. We also have HICAPS facilities onsite for most Health insurance Providers to make the expense of your treatment cheaper and are Medibank and BUPA preferred providers. To speak to our team about the benefits of chiropractic or to schedule in an appointment to cure your pain, you can call us on 93000095 or book via our book now tab at www.lakesidechiro.com.au we look forward to hearing from you shortly.