Baker's Cyst - Can chiropractic help?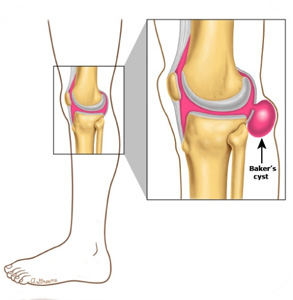 Bakers Cyst is a fluid filled lump located behind the knee between the hamstring tendon and the medial head of the calf muscle.
In childhood this is rare and generally only discovered by chance.
In adulthood this in usually associated with intra-articular lesions. These lesion most commonly include knee cartilage injuries; 82% of the time being the inside cartilage and 38% of the time being the outside cartilage. This may likely also be associated with osteoarthritis or rheumatoid arthritis of the knee.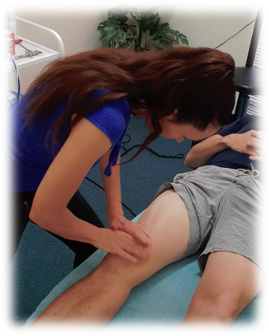 Symptoms of Baker's Cyst
Swelling in the back of the knee
Difficulty bending the knee
Pain and tenderness in the calf post exercise
A lump at the back of the knee
Chiropractors may be used to treat baker's cyst and help relieve pain caused by the cyst.
Baker's cyst are not a debilitating condition (unless they rupture), although the do indicate damage or irritation to anatomy of the knee, which needs to be addressed.
At Lakeside Chiropractic our skilful Chiropractors are able to effectively treat and assist you with your pain management. We're located in the heart of Joondalup and have visitors from many northern suburbs including Jindalee, Alkimos, Ellenbrook, Darch, Kingsway, Girrawheen, Woodvale and Beldon. To schedule in an appointment you can visit our website at www.lakesidechiro.com.au and book via our book now tab, or you can call us on 93000095 to speak with our receptionists. We look forward to hearing from you soon.