Lakeside Chiropractic
Looking for a quality chiropractic clinic in Joondalup, Perth?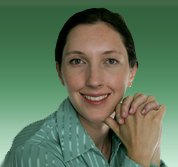 Chiropractic treatment is a great way to stay healthy, recover from illness or injury, and relieve your aches and pains. Here at Lakeside Chiropractic in Joondalup, Perth we offer friendly and professional chiropractic care when treating, but not limited to:
Back pain
Neck pain
Headaches
Sciatica
Trapped nerve
Shoulder, elbow, hand pain
Hip, knee, foot pain
Sports injuries
Poor posture
Jaw pain
Pain after a car accident
Scoliosis
Carpel tunnel syndrome
Disc Herniation

We go beyond the spine
We are a patient centred chiropractic care clinic in Perth that spends time with you. Our chiropractors are very thorough and well qualified. We listen to your needs and strive to understand your concerns, so that you receive the best chiropractic care possible. We include both chiropractic and physiotherapy techniques so that soft tissue and joints are fully managed. We have many tools available at our chiropractic clinic to ensure the greatest care.
If you'd like to reduce your pain levels and achieve optimum health, come along to our chiropractic clinic in Joondalup, Perth. You'll find our care centre on Central Walk across the road from the City of Joondalup Library, so we're easy to reach for any patient from Perth centre through to the northern suburbs. Parking with easy access. All major health insurances accepted with HICAPS onsite. No referral required. We look forward to helping you feel better soon.