Helen Price - Licensed Massage Therapist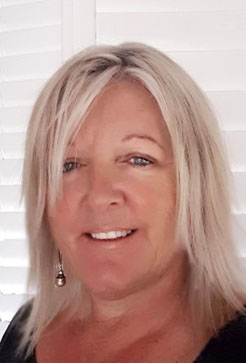 Helen is a very experienced massage therapist who has been in the industry for over 35 years. Her training began in the Uk in 1985 at the World famous Champneys College of Health & Spa resort in Tring. Her International CIDESCO/CIBTAC Diplomas provide her with experience in Anatomy/physiology, Swedish, Aromatherapy, Acupressure, Relaxation and Deep Tissue massage.
Helen offers 'Freestyle' massage which can be customised to the client using one or a combination of techniques to address areas of concern, this provides the client with a tailored treatment for their individual needs.
Helen's had her own clinics in Cornwall, worked alongside many healthcare professionals and provided in house therapy to Rick Steins guests in Padstow .She is also an International Examiner so has travelled extensively , particularly in the Asian region to examine and lecture within this field. She is always looking to learn and upgrade her skills and loves to source and experience any new techniques.
When at home Helen enjoys cooking, walking her dogs, tennis, swimming, having a massage and researching the next holiday!