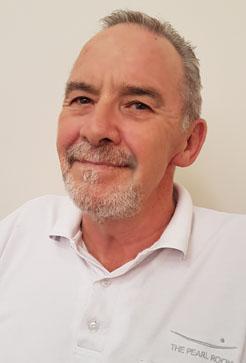 After 33 years in practice, I am as motivated today as I was when I sat down and listened to my first-year lecturers sharing their stories of chiropractic practice, after having experienced first-hand the contribution to health my family experienced and the belief I had something very valuable to offer my community.
Over my working life, I have seen miracles occur after the considered application of chiropractic adjustments. Today, because of the explosion of knowledge in neurology we know the miracles that occurred in the early years of chiropractic practice are largely explainable. The Brain-Body connection is not some nebulous event. It is real, observable and the excellent results achieved through chiropractic care are predictable.
As a chiropractor, I detect and correct interferences in the nervous system and along with the appropriate lifestyle advice I can help you reach your health goals.
SCHEDULED HOURS
February 2018
Wed 14th 2:00pm - 6:30pm
Fri 16th 1:00pm - 6:00pm
Sat 17th 9:00am - 1:00pm
Mon 19th 2:00pm - 6:30pm
Wed 21st 2:00pm - 6:30pm
Fri 23rd 1:00pm - 6:00pm
Sat 24th 9:00am - 1:00pm